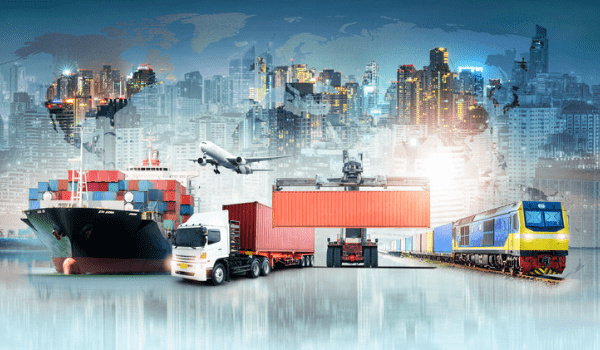 What Is Cold Storage?
The storage of any temperature controlled substance inside refrigerated warehouses that prevents it from growing harmful bacteria. There are several examples of different temperature controlled facility options for your business to consider, for example:
The business or manufacturer may have a privately owned cold storage facility located nearby where they store products before shipping.
Businesses may have a cold storage facility on-site to house their products before use. Restaurants, hotels, and hospitals are all good examples of businesses requiring cold storage.
Most businesses choose to outsource their cold storage needs to a third party logistics provider.
Refrigerated freight of fresh or frozen foods is more costly than dry freight, so many manufacturers outsource their cold storage. As demand for the transportation of refrigerated goods increases, so does demand for value-added services.
Customers often have stricter requirements for the third-party logistics (3PL) providers they outsource to. As a result, most carriers usually have a lower return on investment for cold storage.
Customers are driving the rise of the cold storage sector, looking for enhanced storage options to meets their needs. There are many food and product safety regulations attached to each type of product that requires its own cold storage and transportation. This logistical problem takes precision and expert planning in order to work.
The outlook for cold chain logistics and storage facilities is positive, considering the developing e-commerce space and more people ordering groceries online. The global market for cold chain logistics is projected to reach USD 801.26 billion by 2030, with a CAGR of 14.07% between 2022-2030. In addition, 67% of shippers plan to build up their cold chain capabilities and availability in the next 3 years, according to studies.
Massive disruptions, including the COVID-19 pandemic, labor shortages, and ongoing global conflicts, mean cold chains must continue to evolve in order to survive. In the past, shipping services used historical data to forecast demand and build contingency plans.
Shipping logistics will also need to invest in new capabilities in order to be better prepared for any disruptions that may occur in the future. These capabilities should include sustainability, energy efficiency, and backhaul optimization. They should also consider reducing maintenance costs for logistics shipping and increasing storage capacity.
E-grocery orders: 
As people become more comfortable shopping online, they will make smaller, more frequent purchases with online retailers. This will put more pressure on retailers for more effective logistics management.
Micro-fulfillment centers enable greater flexibility in responding to changing order profiles in a more cost effective way for logistics companies in order to optimize shipping.
Automation may attract new workers:
Point of origin jobs in the warehouse can be grueling work, and many employees are deciding it's not a job they want or need. So even when there are people looking for jobs, companies offering warehouse positions are finding it hard to attract them. This is where automation solutions can help the shipping industry.
There are a number of workers who want to work in a company that uses new technology, like supply chain management, to create a global supply chain. These workers see these positions as requiring a higher skill set and offering career advancement opportunities. Advances in technology that has already occurred in the cold supply chain, creating new standards across the various platforms can be challenging for organizations.
There's a major opportunity for systems that connect globally and give an overview of supply and its status. It's certain that connecting easily and the customer insights it yields is inevitable and can't be stopped. Demand for cold chain solutions is rapidly growing.
According to the 2023 3PL Study, shippers and 3PLs anticipate further increase in the following three years. Investing in new tech will enable cold chains to meet the new demand and alter how and when temperature controlled products reach customers.
If you would like to learn more about the future of cold chains, please visit Evo logistics.
Our team understands the importance of being committed to insuring the quality of our customer's product is at its best. Our team is trained to monitor and operate around the clock 24hours a day, 365 days a year.
With more than forty years of experience in the industry, our customers have the peace-of-mind to know their product is in good hands. With dedicated and trained representatives, the Evo team is available around the clock to fulfill any request. From our offices, to your front door, our team continues to diversify services in perishables including: seafood, meats, pharmaceuticals, and flowers.
From its start nearly a decade ago, Tony Flores (President of Evo Logistics) had one vision: To provide outstanding service and establish long-term relationships with all customers all over the world. We appreciate your business and look forward to servicing and providing dependable shipping solutions to fit your needs.