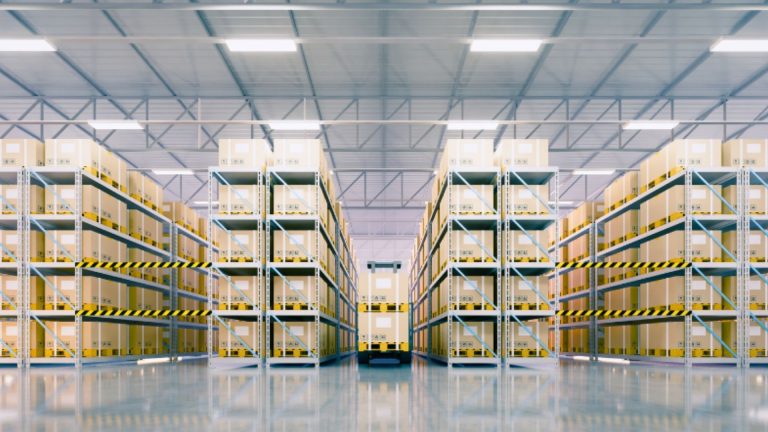 Cold Supply Chain Solutions
Looking for cold supply chain solutions to warm your business? Follow along with this guide on the basics of the cold supply chain.
Industries that rely on the cold supply chain must understand how to properly package their goods for shipment. Over the years, the cold chain industry has become more efficient, allowing for the successful delivery of a variety of items.
Cooling technologies
Ensuring a shipment can remain within a temperature range for an extended period of time is dependent on the refrigeration. Refrigeration accounts for approximately 20% of all energy used in cold chain logistics. When selecting a refrigeration method, it is important to consider factors such as cost, energy efficiency, as well as the type of cargo being transported.
Temperature-controlled containers are designed to help maintain a desired temperature range for the duration of a shipment, but the type of container used will depend on the size, weight, and type of cargo being shipped. In addition, the type of refrigeration method used will also vary depending on factors such as the length of shipment, the temperature range required, and the type of cargo being transported.
Different types of refrigeration methods include passive, mechanical, and active refrigeration. Passive refrigeration involves using insulation to keep the cargo cool. Mechanical refrigeration uses a cooling device to maintain a desired temperature. Active refrigeration uses a combination of passive and mechanical refrigeration methods.
With proper selection and use of the right type of container and refrigeration method, it is possible to ensure that a shipment will remain within a temperature range for an extended period of time.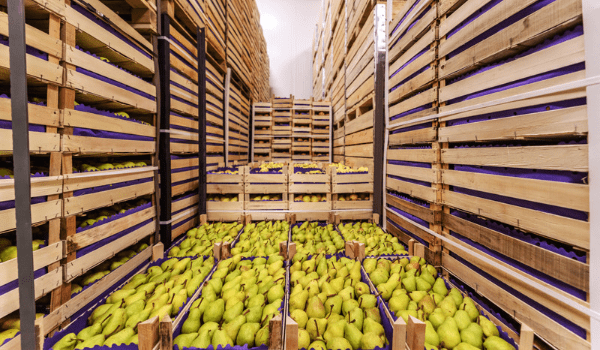 Cold supply chain solutions that provide a temperature-controlled environment during transport involve:
Gel Packs
Many medical items must be stored between 2° to 8°C and are categorized as chilled products. To ensure proper temperature control, leak-proof gel packs are commonly used. Depending on the needs for shipment, these packs can either begin in a frozen or chilled state. 
Dry Ice
Dry ice, which is solid carbon dioxide, evaporates when exposed to the atmosphere. This property makes it ideal for the transportation of medicine, hazardous materials, and food items. Additionally, it is commonly used for the refrigeration of air cargo.
Reefers​
A specialized form of transportation designed to maintain specific temperatures is also known as a reefer. These temperature controlled units are insulated and fitted with a cooling system that circulates air and maintains product quality.
Additionally , a cold storage facility is a cost effective way to manage temperature sensitive products. It can range from a single temperature-controlled room servicing a single user and function to a large dedicated distribution center servicing multiple users and functions.
Basics of the Cold Chain
Compared to a regular supply chain, the cold supply chain involves additional moving parts to maintain temperature control throughout the shipping process. Here are some additional key differences:
Planning
Shipping temperature-controlled goods requires seamless collaboration between the shipper and the receiver to select the appropriate equipment and ensure the goods reach their destination without compromising quality. International shipping poses unique challenges, as products may need to be transferred between shipping containers. Compliance with safety standards and regulations is essential to minimize waste, bacterial growth, and delays.
Loading 
Companies in the cold supply chain have cold-storage facilities to keep products at the right temperature during transit. To ensure product quality, loading cargo onto temperature-controlled containers is done quickly and effectively.
Travel
Secondly, time is of the essence in the cold supply chain. Despite advancements in storage containers and safety protocols, extended transit times increase the risk of mishaps. Shipping delays can have severe consequences for temperature-sensitive products as well.
Documentation
Finally, the most significant divergence between the cold supply chain and a regular supply chain lies in documentation. The Food Safety Modernization Act established by the FDA sets controls for the safe movement of cold-storage food. Carriers must maintain temperature control logs, documenting the container temperature regularly, often on an hourly basis. Failure to produce accurate documentation can result in fines and potential suspension of commercial shipping licenses.
Public Health
Maintaining temperature control throughout the cold supply chain is vital for public health. Failure to do so can have serious consequences in two primary areas:
Medical Products 
Medications require specific temperature conditions to retain their effectiveness. Life-saving products like insulin as well as vaccines are highly sensitive to temperature variations. Ensuring proper care during transport is essential to avoid compromising the potency and availability of these critical medical supplies.
Food Products 
Perishable food items, including produce, dairy, meat, and frozen foods, account for a significant portion of the global supply chain. Keeping these products within the temperature range helps prevent bacteria as well as the spread of illnesses. Many reported cases of food-related illnesses stem from errors within the supply chain.
The cold chain process plays a pivotal role in the safety as well as quality of products. By following specific temperature requirements, the cold supply chain ensures that goods reach consumers in optimal condition.
The Benefits of a Warehousing Service​
There are countless advantages to using a warehouse service to accompany cold storage logistics. Not only are warehouse services a good way to reduce the wait for deliveries, but it's also a good way to find affordable fulfillment options. This can take a lot of the groundwork off of the operations team.
For a better way to manage cold storage logistics, finding a cold storage facility that handles the product packaging and processing is a good way to start.
Utilizing warehouse services makes it much simpler to control stock in storage facilities and optimize logistics. This facilitates a higher level of productivity and efficiency, as well as allowing quicker turnover of goods.
It can also help with improving customer satisfaction and product accessibility. Businesses can also expect additional benefits when using U.S. cold storage options for their cold supply chain by considering;
Cold room storage
Energy efficient temperature range
Better customer service
Better inventory management processes
Capability to keep up with in-demand products and product changes
Assurance of regularly supplied and managed frozen foods
Reduction in delayed orders
Added services
Cold Storage Warehouse In Los Angeles
Evo Logistics' cold storage facility is over 32,000 square feet and consists of four separate coolers. This modern warehouse is able to monitor and store temperature sensitive products.