We offer a wide range of logistics services, from fresh and frozen refrigeration, multi-temperature trucking, air freighting, and much more! 
Our warehouse team is professionally trained to maintain the temperatures required for all perishables without breaking the cold chain. All of our perishables are checked thoroughly with the latest technology in digital perishable thermometers.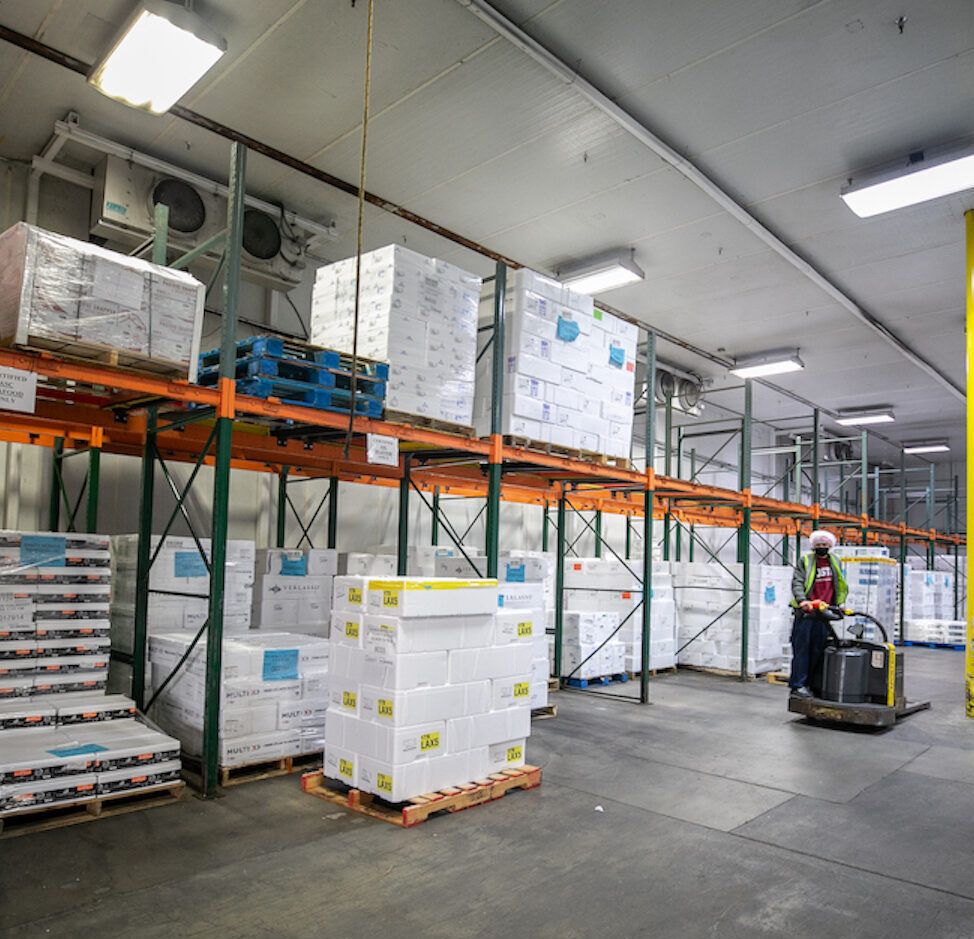 With a cold storage facility of over 32,000 square feet consisting of four separate coolers, Evo Logistics is able to monitor and store our customer's temperature-sensitive products in a state-of-the-art temperature-controlled warehouse. Our facility is monitored closely to ensure our customers' products are safe, and maintained at the expected temperature, and are properly inspected through the Evo Quality Control Report.
We Provide The Following Handling Needs:
Palletizing
Re-Weighting
Re-packaging
Consolidation
Dry Storage
Cold Storage (32-55 rooms)
Cross-docking
All of our trucks are DOT, ARB, CA certified, and are kept in pristine condition. Our full fleet ranging from our refrigerated vans to our semi-trucks are equipped with the latest in temperature control.
Our Fleet Provides The Folllowing: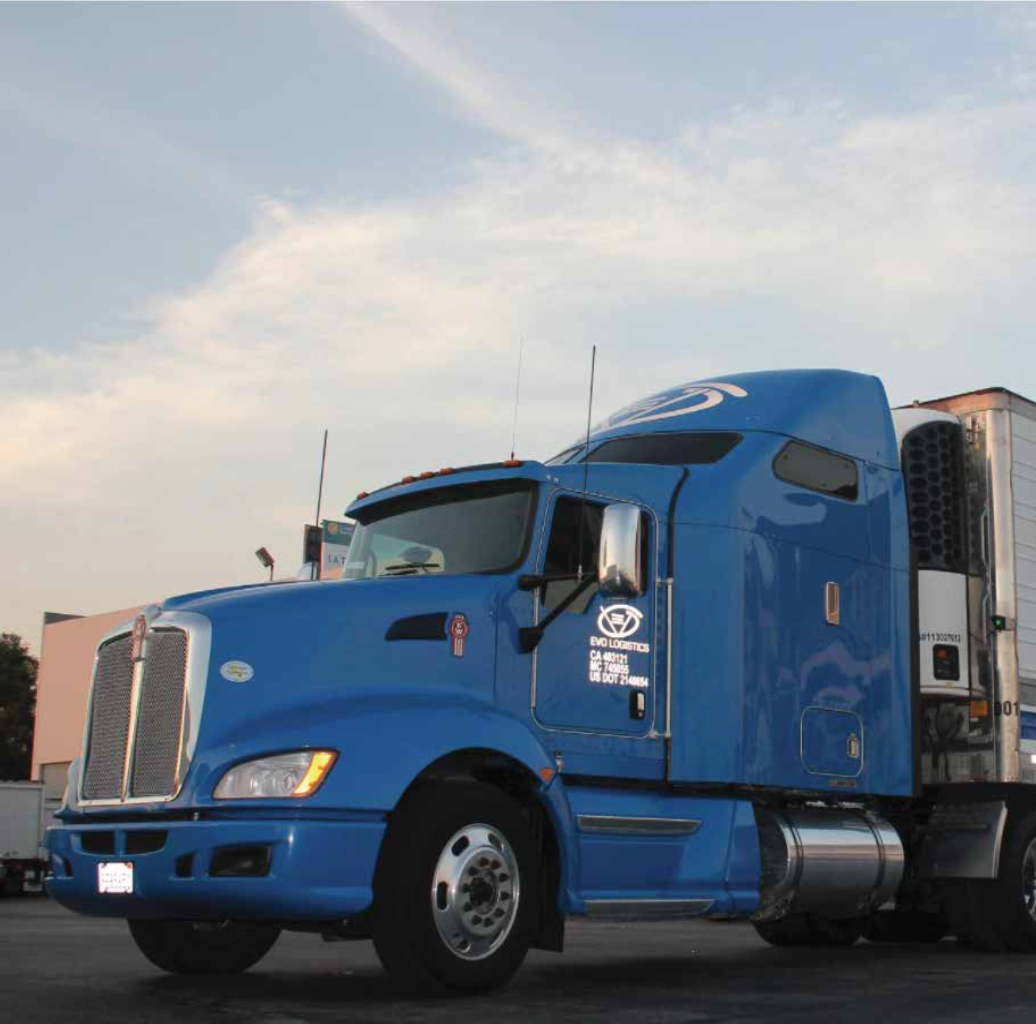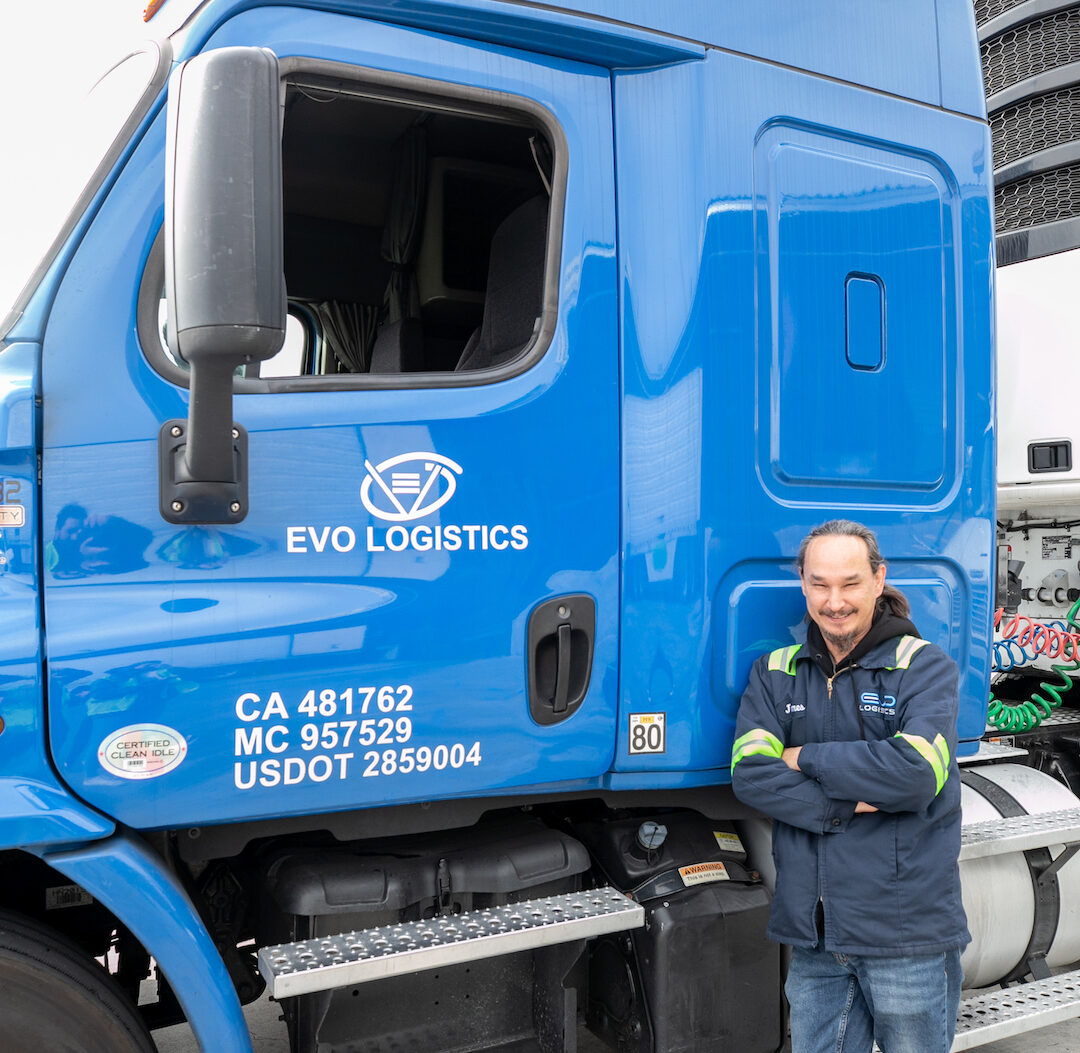 Our team consists of logistics specialists with the experience needed to handle any task at any time. We listen to every detail of our customer's requests and tailor a program best suited for their needs. Our availability allows us to better service any request our customer has, at any given time! To provide top customer service, we adopt the concept of integrated logistics management, allowing us to emphasize the importance of teamwork here at Evo Logistics.