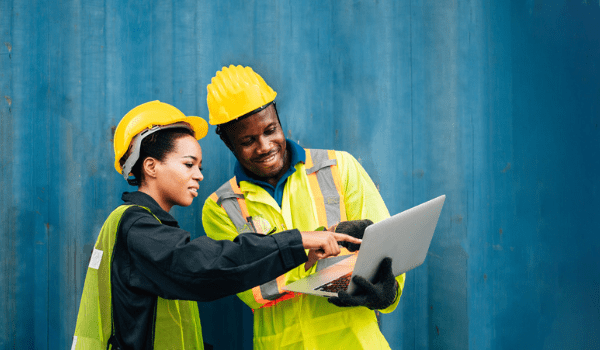 Workplace Safety
Employers are responsible for providing a safety in the workplace for their employees. California law requires every employer to have an effective injury and illness prevention program (IIPP) that includes training and instruction on safe work practices.
You should actively participate in the workplace training provided by your employer and carefully read and follow the guideline below. Learning how to recognize health and safety hazards and informing someone about any hazards you discover will make the workplace safer for everyone overall.
Health
When workers stay healthy, the direct cost-savings to businesses include lower workers' compensation insurance costs; reduced medical expenditures; smaller expenditures for return-to-work programs; fewer faulty products; lower costs for job accommodations for injured workers; less money spent for overtime benefits.
Safety and health also make big reductions in indirect costs, due to: increased productivity; higher quality products; increased morale; better labor/management relations; reduced turnover; better use of human resources.
Employees as well as their families benefit from safety and health because: their incomes are protected; their family lives are not hindered by injury; their stress is generally decreased.
Simply put, protecting people on the job is in everyone's best interest–our economy, our communities, our fellow workers, and our families. Safety and health add value to businesses, workplaces, and lives.
Warehouse safety is also an important subject that requires effort on management and employee part. At Evo Logistics we strive in promoting a safe work environment and we have set in place a list of topics and best practices that can prevent or minimize injuries or accidents to occur at the workplace.
Following these general rules while at work can save time, money, and more importantly, keep people safe.

Evacuation Plan
Disasters can happen at any moment, because of this, we must be prepared while at work. A solid evacuation plan outlines the flow of traffic through primary as well as secondary escape routes. Your shift leader has designated an individual to lead during an emergency event. Adhering to these guidelines is vital to the safety of you and also your coworkers.
Exit routes are posted throughout the workplace, please see a supervisor while at work to find your exit route
First Aid
Additionally, all employees should have basic first aid training. This training includes:
Understand how to use appropriate PPE as well as how to protect against exposure to diseases

Proper knowledge of where first-aid supplies are kept
Dress Code
Finally, a dress code not only helps the company build its brand, but it can also be a vital factor when it comes to safety in the workplace. For example, a warehouse worker will have a long list of PPE, such as gloves, back brace, steel-toed shoes, and other additional items to help protect them while working. 
work attire should be neat and clean, and allow workers to perform their jobs safely and effectively.

Employees should avoid torn, frayed, and dirty clothing, and anything with words, logos, or pictures that may be deemed offensive. None of this is professional and doesn't set a good image while at work.

Safety in the workplace is not a one-time training exercise, it's also a mindset that you must carry with you to work every day in order to ensure the health and safety of everyone around you. With more than forty years of experience in the industry, our customers have the peace of mind to know their product is in good hands.
With dedicated and trained representatives, the Evo team is available around the clock to fulfill any request. From our offices, to your front door, our team continues to diversify services in perishables including seafood, meats, pharmaceuticals, and flowers.
Our Central Locations Make It Easy!
Evo Logistics is expanding to meet the demands with refrigerated shipping and freezer storage in Dallas, Texas.
Our newest freezer is designed to provide maximum efficiency and preservation for a wide range of temperature controlled products. These items range from life saving medicine to frozen foods. Extreme temperatures ensure that even the most delicate products are preserved. This helps to reduce waste and increases product shelf life.
Interested in learning how to optimize your supply chain product or service? Reach out to our team today to see which of our logistics services best suits your unique chain model.
We Provide The Following Handling Needs:
Palletizing
Re-Weighting
Re-gelling
Re-packaging
Dry Storage
Cold Storage space
Cross-docking
Quality Report Inspections
Party logistics
Because of its close proximity to one of the largest airports in Texas, our cold storage logistics warehouse in Dallas is the perfect location for your frozen supply chain needs. From small business owners and entrepreneurs to large-scale manufacturers, our innovative logistics solutions help you run your business successfully.