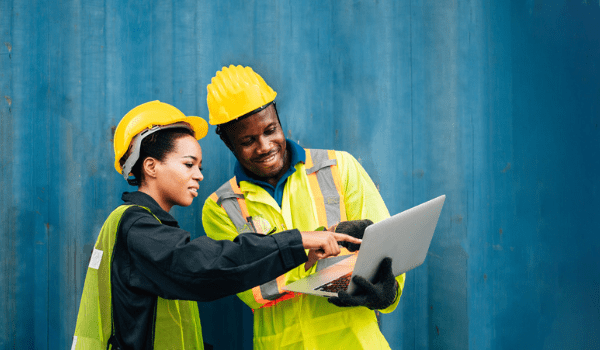 Employers are responsible for providing a safe and healthy workplace for their employees. California law requires every employer to have an effective injury and illness prevention program (IIPP) that includes training and instruction on safe work practices.
You should actively participate in the workplace training provided by your employer and carefully read and follow the guideline below. Learning how to recognize health and safety hazards and informing someone about any hazards you discover will make the workplace safer for everyone.
When workers stay healthy, the direct cost-savings to businesses include lower workers' compensation insurance costs; reduced medical expenditures; smaller expenditures for return-to-work programs; fewer faulty products; lower costs for job accommodations for injured workers; less money spent for overtime benefits.
Safety and health also make big reductions in indirect costs, due to: increased productivity; higher quality products; increased morale; better labor/management relations; reduced turnover; better use of human resources.
Employees and their families benefit from safety and health because: their incomes are protected; their family lives are not hindered by injury; their stress is not increased.
Simply put, protecting people on the job is in everyone's best interest–our economy, our communities, our fellow workers, and our families. Safety and health add value to businesses, workplaces, and lives.
Warehouse safety is an important subject that requires effort on management and employee part. At Evo Logistics we strive in promoting a safe work environment and we have set in place a list of topics and best practices that can prevent or minimize injuries or accidents to occur at the workplace.
Following these general rules while at work can save time, money, and more importantly, keep people safe.
All Employees are expected to maintain their work area and the warehouse clean and organized at all times.


Company-issued back belts or braces must be worn properly and at all times when lifting.


All employees are expected to inspect their equipment at the beginning of their shift and report malfunction to the company mechanic or warehouse manager.


Only employees that have been certified will be permitted to operate Forklift and electric pallet jack.


All new warehouse employees will need to show certification and demonstrate competence to operate forklift and or pallet jacks on their first day of employment. Employees will not be permitted to operate forklift or electric pallet jack if he or she fails the test.


All employees must wear company-issued safety vests when working or visiting the warehouse or coolers.


Horseplaying, operating equipment, or damaging company property of product will be ground for warning, suspension or even termination of employment.


Employees must be conscious of emergency exits and procedures in the event of an emergency evacuation.


Always wear proper protective clothing when performing your duties Example; Hairnets, gloves, beard nets, steel toes.


Communicate any and all safety hazards to your supervisor or manager.


Report Spills, fallen objects or any workplace threats to your supervisor or manager.


Bend Knees when lifting heavy objects or ask your peer for help.


When lifting and carrying heavy objects, first bend knees, bring objects to the body then take to destination. Bend knees to place object down.


All products that arrived on broken pallets must be first repalletized before placing them on racks.


All new employees will be given a tour of the facility and shown key points of the warehouse including loading and receiving docks.


All chemicals must be maintained in the janitorial room. Only sanitizer is allowed to be kept in the warehouse

Evacuation Plan
Disasters can happen at any moment, so we must constantly be prepared and refresh our plans. A solid evacuation plan outlines the flow of traffic through primary and secondary escape routes. Your shift leader has designated an individual to lead during an emergency event. Adhering to these guidelines is vital to the safety of you and your coworkers.
Exit routes are posted throughout the workplace, please see a supervisor to find your exit route
First Aid
Ideally, all employees should have basic first aid training. This training includes:
CPR


Understand how to use appropriate PPE to protect against exposure to bloodborne diseases

Proper knowledge of where first-aid supplies are kept
Dress Code
A dress code not only helps the company build its brand, but it can also be a vital factor when it comes to safety in the workplace. For example, a warehouse worker will have a long list of PPE, such as gloves, back brace, steel-toed shoes, and other items to help protect them while working. 
work attire should be neat and clean, and allow workers to perform their jobs safely and effectively.

Employees should avoid torn, frayed, and dirty clothing, and anything with words, logos, or pictures that may be deemed offensive. None of this is professional and doesn't set a good image for your company.
Safety is not a one-time training exercise, it's a mindset that you must carry with you to work every day in order to ensure the health and safety of everyone around you. With more than forty years of experience in the industry, our customers have the peace of mind to know their product is in good hands.
With dedicated and trained representatives, the Evo team is available around the clock to fulfill any request. From our offices, to your front door, our team continues to diversify services in perishables including seafood, meats, pharmaceuticals, and flowers.