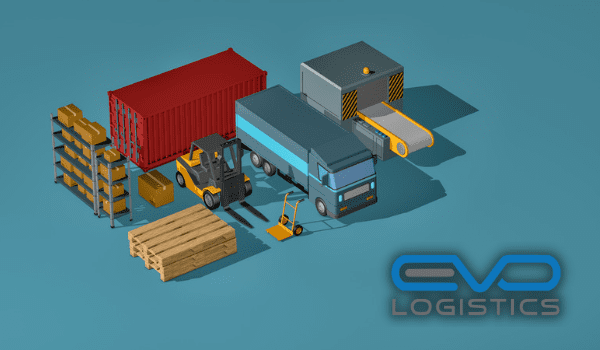 Cold Chain Shipping Trends For 2023
Cold chain shipping often refers to the transportation of perishable goods at a controlled temperature, typically refrigerated, in order to maintain their quality and safety. It is a crucial part of the supply chain for many industries, including food, pharmaceuticals, as well as chemical products.
Some trends in cold chain shipping that have been observed in recent years include:
Increased use of technology: Cold chain shipping companies are increasingly using technology such as sensors, tracking devices, and temperature-controlled containers to monitor and optimize the temperature and conditions of shipments.

Emphasis on sustainability: Many cold chain shipping companies are prioritizing sustainability by using eco-friendly refrigerants and packaging materials, and implementing measures to reduce energy consumption and emissions.

Growing demand for last-mile delivery: The growth of e-commerce has led to an increase in the demand for last-mile delivery, particularly in urban areas. This has led to the development of new technologies and strategies to optimize the final leg of the delivery process.

Increasing global trade: Cold chain shipping plays a vital role in facilitating global trade, and the increasing integration of global supply chains is likely to continue to drive demand for these services.

Collaboration and partnerships: Cold chain shipping companies are increasingly collaborating and forming partnerships with other companies in the supply chain, such as logistics providers and manufacturers, in order to improve efficiency and reduce costs.
As the demand for fresh products and quality supply chain processes continue to rise, recognizing these trends and taking action will help you fulfill your customer's needs. Let's look at some of the current trends in the cold chain industry as well as what we can expect in the future.

STRONGER REGULATIONS
The recent Modernization Act from the Food and Drug Administration requires everyone involved in the food supply chain to document every step of the process. With new regulations, certain foods, such as fruits, must be traced from their point of origin all the way to their arrival at your door. This has caused many suppliers to take steps toward safety and mitigate any cold supply chain issues.
AN INCREASED DEMAND FOR QUALITY PRODUCTS
While the demand for fresher, more high-quality products continues to rise, refrigerated warehouses and reefers have an increased need for maintaining correct temperature zones. 
The demand for COVID-19 vaccines as well as pharmaceuticals and temperature-controlled gene therapies has caused logistics companies to widen their ability to ship temperature-controlled products in order to keep up.
THE GLOBAL COLD CHAIN MARKET IS BOOMING
A recent report by Grand View Research shows that the global cold chain market size is expected to grow more than 14% from 2021 to 2028. Many nations have recognized a rising need to avoid food waste and loss of healthcare products due to spoilage. Moreover, the demand for fresher products is on the rise. Whether it be significant innovations such as evaporative cooling technology or something as simple as adding handles and straps to your packaging, traditional packaging is starting to become a thing of the past. Companies are trying to gain that competitive advantage of being the most innovative packaging company for your cold chain needs.
If you need better options for cold storage logistics, working with EVO Logistics offers ways to make things a bit more hands-off for businesses. Not only do we store products but we deliver them as well. With a focus on fast and timely delivery along with GPS traceability, we work to provide consistent satisfaction to our customers.
Interested in learning how to optimize the way you run your business? Reach out to our team today to see which of our services suits your business best.