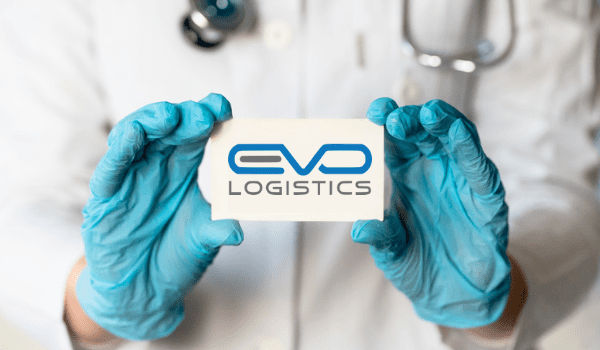 Frozen Cold Chain Management: Ensuring Food Safety
Cold chain storage and transport is an important component of temperature regulated products, particularly those that must be kept at low temperatures in order to preserve their quality and safety. One example is climate controlled storage products, which require safe management from the point of production to the point of consumption.
Cold chain storage and transport is a complex system that controls the temperature of the product throughout its journey. This ensures that the product remains safe, fresh, and of high quality throughout its lifespan.
Cold chain storage and transport systems also help to reduce spoilage, waste, and the risk of food-borne illnesses. Through proper monitoring and control of the environment, cold chain management can ensure that products remain safe, fresh, and of high quality throughout the entire production to consumption process.
Why is Frozen Cold Chain Management Important?
Frozen cold chain management is important because it ensures the preservation of the quality, safety and integrity of frozen food products. Maintaining the cold chain involves keeping frozen food products at the appropriate temperature to prevent spoilage, and other safety hazards.
Freezer safe food products, such as frozen fruits and vegetables, meat, poultry, seafood, and desserts, are highly perishable. They are susceptible to spoilage, loss of taste, and even food poisoning if not kept at the correct temperature range. Cold chain logistics is essential to prevent any damage to the product and extend the shelf life of cold chain products.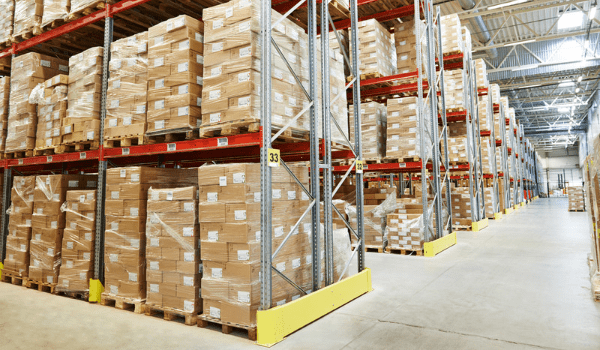 Types Of Cold Storage And Temperature Range
Refrigerated Containers or Reefers: This is the most basic and cost effective way to quickly store and cool food before it reaches its final destination. They provide extra flexibility and are used for both stationary as well as mobile use.
Blast Freezers: Ideal for companies that need to cool and store food rapidly. Larger restaurants, hotels, and catering companies often use freezers for their cold storage needs.
Cold Rooms: A larger, non-mobile alternative to the options listed above.
Medical Grade Cold Storage: Hospitals and research institutions may make use of medical grade cold storage units. These units are equipped with extra features that make them ideal for medicines, blood, and certain vaccines.
Preferred Storage Service (3PL): Companies who use cold storage often have several intricate requirements due to their items and customers. To avoid the expense of a local facility, they may use exclusive cold storage service from a third-party logistics provider.
Key Elements of Frozen Cold Chain Management
Temperature Monitoring: Monitoring temperature sensitive products is necessary to ensure that the products are being stored at the correct temperature range.
Transport: Frozen products must be transported at the correct temperature range to prevent spoilage. This requires the use of refrigerated vehicles and a wide variety of proper packaging and dry ice to maintain the temperature during transportation.
Proper Packaging: Proper packaging of frozen meals and products is crucial to prevent temperature fluctuations during transportation. The use of insulated containers, ice packs, and proper sealing of packages can help maintain the correct temperature range.
Documentation: Keeping a detailed record of the temperature at every stage of the cold chain is important for accountability. This information can be used to identify any temperature deviations and take corrective action if necessary.
Cold chain management is essential to the food industry and ensures the preservation of frozen food products and prevents spoilage. Proper storage facilities, temperature monitoring, transportation, packaging, and documentation are key elements of frozen cold supply chain management.

Our Central Locations Make It Easy!
Evo Logistics is expanding to meet the demands on freezer storage and refrigerated shipping in Dallas, Texas.
Our newest freezer is designed to provide maximum efficiency and preservation for a wide range of temperature controlled products. These items range from life saving medicine to frozen foods. Extreme temperatures ensure that even the most delicate products are preserved. This helps to reduce waste and increases product shelf life.
With a focus on fast and timely delivery along with GPS tracking, we work to provide consistent satisfaction to our customers.
We Provide The Following Handling Needs:
Palletizing
Re-Weighting
Re-gelling
Re-packaging
Dry Storage
Cold Storage space
Cross-docking
Quality Report Inspections
Party logistics
Our team understands the importance of being committed to insuring the quality of our customer's product is at its best. Our team is trained to monitor and operate around the clock 24hours a day, 365 days a year.
Our customers have the peace-of-mind to know their product is in good hands. With dedicated and trained representatives, the Evo team is available around the clock to fulfill any request. From our offices, to your front door, our team continues to diversify services in perishables including: seafood, meats, medicine, and flowers.
Interested in learning how to optimize the way you run your business? Reach out to our team today to see which of our services suits your business best.